Canoe Trip May 21, 2017
TRIP REGISTRATION HERE: http://www.troop49oakland.org/survey/index.php/298944?lang=en
LOGISTICS:
Meet at the Ramapo River at Halifax Avenue in Mahwah for an 8:15 start. Halifax Road is off Route 202 in Mahwah across from Ramapo College between the Havemeyer House and the tennis courts.  See map below.  Everyone should eat a good breakfast prior to departure.  There are no toilets along the journey, so complete any necessary preparations prior to departure. 😉
NEEDED:
Adults: I need a couple more adults to join the trip
Unloaders: I need a couple of adults to meet me at the put-in at 7:00 to unload the canoes
Shuttle driver: Once we unload, the adults who are joining the trip need to leave vehicles at the take-out.  I need a driver (maybe 2) to meet us at the take-out point in Terhune Park at 7:45 to run the drivers back to the put in point on Halifax drive.  We expect to be back at the put-in for an 8:15 meeting and departure.  If we're a bit late, please be patient.
GEAR:
Clothing appropriate to get WET. No COTTON please.  Bathing suit / nylon shorts and shirt.  Sneakers / Keens / Tevas / nylon running shoes, etc. that can go in the water.
Water bottle / water
Sun Screen / bug spray.   Our challenge on this trip is likely to be pesky bugs, not water conditions.
Hat, sun glasses (optional)
As we get in/out/in/out of the boat, we bring water with us.  There is always a bit of water sloshing around in the bottom boat.  STUFF GETS WET.
FOOD:
Food and drink are not provided
Bring a bag lunch and some snacks.  PACK THEM IN ZIPLOCK BAGS WITH YOUR NAME ON THEM.  We will drop all of the lunches into one or two large dry bags.  Name is essential if you wish to eat your own lunch.
Pick up will be at Terhune Park in Wayne around 1:00 PM. The Terhune Park entrance is NOT MARKED.  There is a fieldstone wall on the right hand side of the road just before getting to Lamoureaux Lane on the left. The driveway to the park is on the right through the opening in the stone wall.
I'd like to give you a precise pickup time, but pace is dictated by current, wind, and pace of the boys.  If we are way behind, or if river levels are too low, I will devise an alternate pick up and let people know by text or email or scout network …
There is no payment required for the trip.  I do need you to complete the survey so I know how many boats to prepare, and so I have contact information for the day. Sign-up will be posted soon.
Email or call Jim Angus with questions: angusj2002@gmail.com or (201) 236-5066.
Put in: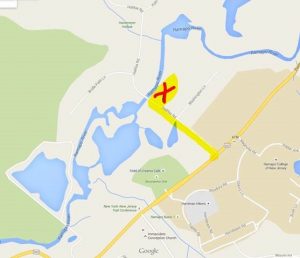 Take out: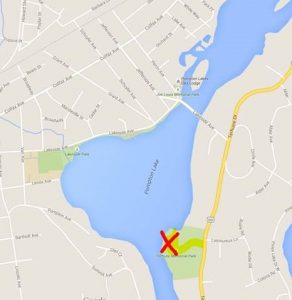 http://www.troop49oakland.org/wp-content/uploads/2016/05/Troop-Patch-Skeleton-v9-256x156x120.jpg
0
0
Troop_Webmaster
http://www.troop49oakland.org/wp-content/uploads/2016/05/Troop-Patch-Skeleton-v9-256x156x120.jpg
Troop_Webmaster
2017-05-12 10:44:38
2017-12-01 23:05:13
Ramapo River Canoe Trip May 21, 2017